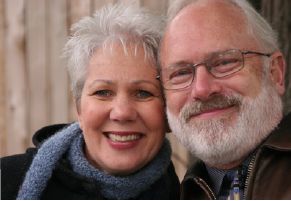 Alan & Dianne have been missionaries since 1982 when they served in church planting in Mexico City with CAM International. Alan, a graduate of Dallas Theological Seminary (1978) served as the founding pastor of Lake Almanor Community Church in California prior to beginning international work.
Again in the late 80s to early 90s Alan was a pastor in Klamath Falls, Oregon before returning to missions as the executive head of TIME Ministries in 1992, where they worked exclusively in Latin American countries. Expanding to a global vision he founded ARM Ministries in 2002 where he now serves as President Emeritus working in global mission development, assisting in member care of ARM Missionaries, and writing on several mission subjects. They remain full-time missionaries with ARM Ministries.
Alan more recently has had his ordination transferred into the Anglican Communion where he has expanding interests in the missionary movement in the global Anglican movement. He also is the regional Vice President of the Evangelical Mission Society. Alan and Dianne have three children and seven grandchildren. They serve in a local church in Dallas, Texas at Chapel of the Cross where Alan voluntarily assists the staff in Mission and Education.
If you would like to donate to Alan and Dianne's ministry with ARM Ministries please click here.