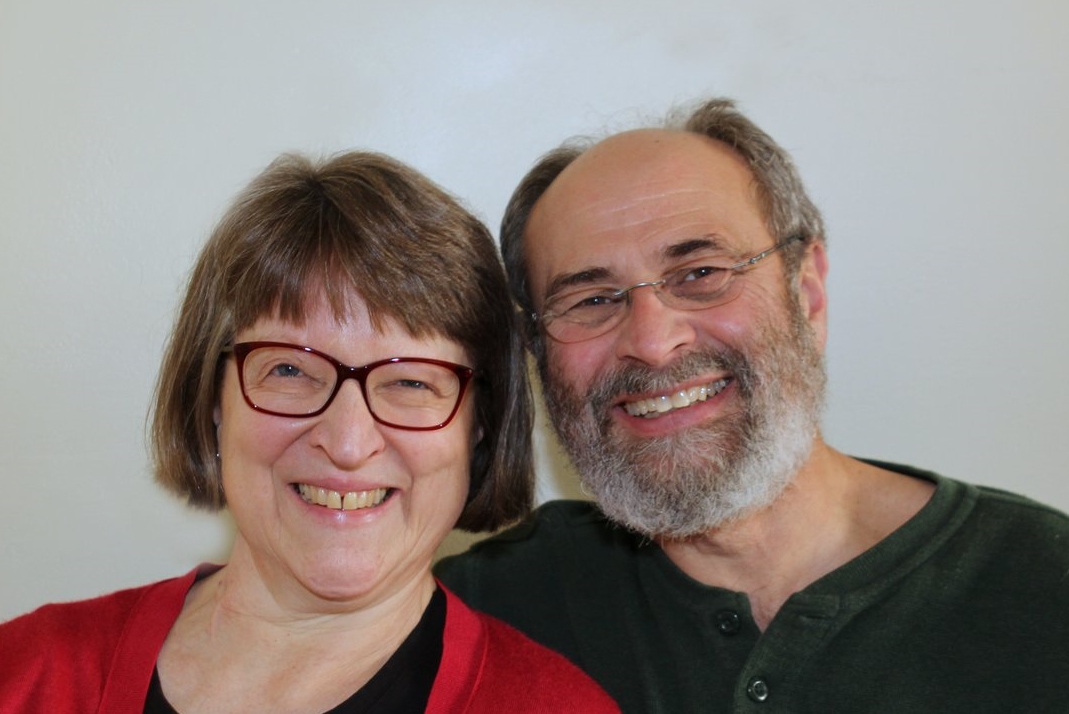 Next in Our Journey
Jerome and Mary Ellen Wernow are partnering with ARM Ministries and First Baptist Church of Corvallis, Oregon to reach out to international students, visiting scholars, and others at Oregon State University and the city of Corvallis. They have served in missions since they were appointed in 1985 with Greater Europe Mission to teach and disciple in Belgium. In 1996, they returned to the Pacific Northwest to establish a bio-ethics center in Portland, Oregon and have served in two churches in Camas, Washington. Now, they are turning their focus to the city where they met and began serving the Lord together.
Jerome's Journey
Jerome was born into a family with both Jewish and Catholic traditions and came to know Jesus Christ in childhood through catechism classes taught by a Franciscan friar in a small rural Ohio town. After moving to a big town environment with an institutionalized church, cathedral and all, he exchanged the values and traditions that he learned in childhood for the pleasures, buffoonery, and idealism of the late 60s and early 70s radical movements. This trail ended in despair as he was terminated from a graduate program in pharmacology, a crushing blow that softened his stony heart. During this crisis he encountered the reality of Jesus Christ again in the gentleness and peacefulness he once knew as a child.
Life and truth came back into Jerome's journey, and what a journey it's been! Since those days of spiritual transformation he has walked the paths of medical missions as a pharmacist in Borneo, directed a hospital pharmacy in Portland, received awards for helping chemically dependent pharmacists, survived the ups and downs of the healthcare industry, completed a doctorate in Europe, researched and taught as a European scholar, buried a church and a seminary program, founded a bioethics center, planted another church, and has been enriched by a host of other stories of success and failure.
During this journey, an inner desire has emerged to use his education and life experiences to help and serve others who seek to deepen their spiritual encounters with God through intelligent scriptural study, prayer, reflection, authentic worship, and service in the local community. Jerome was ordained by First Baptist Church of Corvallis, Oregon. He is also the executive director of the Northwest Center for Bioethics and teaches as an adjunct faculty member at Western Seminary in Portland, Oregon.
Mary Ellen's Journey
Mary Ellen grew up in a missionary/ pastor's family, moving back and forth between cultures in Africa, Guam, and the Northwest. She made a personal decision to become God's child and to follow him at age six. College and graduate school, combined with church ministry and a variety of jobs, provided excellent training for life and further ministry. From 1989 through 1996, she and Jerome served in Leuven, Belgium. She was involved in Bible school teaching and administration, local church ministry, outreach via English as a Foreign Language classes, women's Bible study facilitation, church leadership, children's ministry, and family responsibilities. Their return to the Northwest at the end of 1996 enriched her life further through friendships, church ministry as a director of Christian education for three years and as an associate pastor for fifteen years. Through the joys and sorrows of life, she has gained a deepening relationship with the Father. As a result, she seeks to know God more each day and to be transformed through the indwelling presence of Christ so that she may walk in his truth with an undivided heart, sharing his grace with others that they also may know and follow him.
Prayer Requests:
That we would seek God with all our might and share him with those around us
For support team members who will undergird our ministry in prayer
For the Father's provision of all our needs
If you would like to support the Wernow's ministry with ARM Ministries please click here.