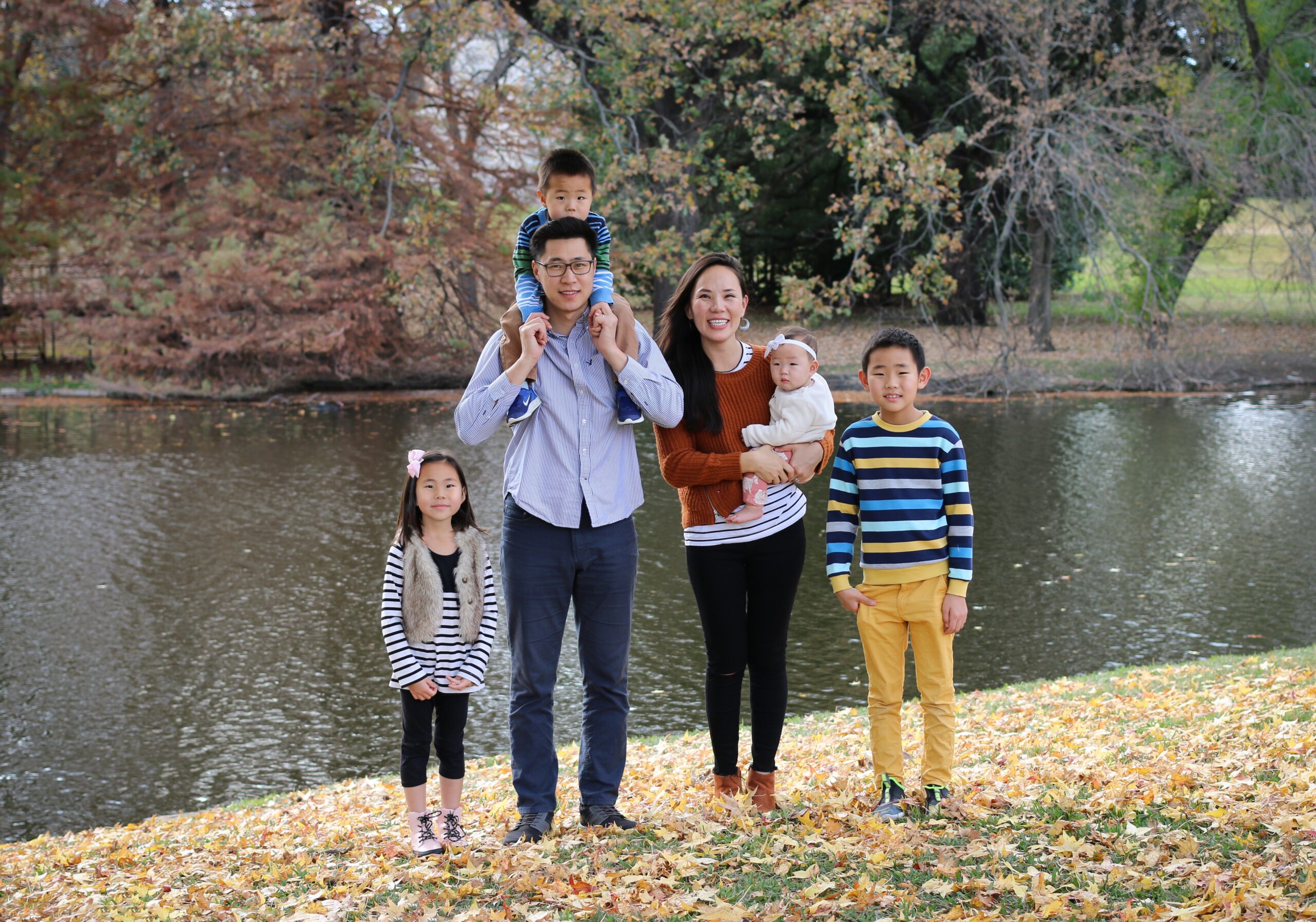 Chinzorig Jargalsaikhan, who goes by Chinzo, just finished his Master of Theology program at Dallas Theological Seminary in Dallas, TX. He holds an undergraduate degree in Business Administration from the University of Finance and Economics in Ulaanbaatar, Mongolia, and he is also a graduate of Summit International School of Ministry in Grantville, Pennsylvania—a Bible school birthed under the ministry of late Pastor David Wilkerson.
Following God's leading after completing his three-year ministry school in the U.S., Chinzo returned to his home country and planted Word of Truth Church in Ulaanbaatar, Mongolia, in 2009. His passion is to preach and teach the Word of God to edify the believers in their relationship and walk with the LORD. Chinzo pastored for nine years until the LORD directed him to pursue a graduate-level theological education at DTS. He wanted to study the Biblical languages to preach and teach the Scriptures faithfully and effectively.
Chinzo married the love of his life, Mandy, in 2011, and they are blessed with four beautiful children – oldest son Hanhuu (10), daughter Gegee (7), son Mungun (4), and daughter Sophie (2). Chinzo and Mandy met in college in 2004 when Mandy was not a believer, but God had a plan for them which they did not realize then. Together they love to serve the body of Christ and see young families rooted and grounded in Christ to be godly marriages as a light and salt in their sphere of influence.
They plan to return to Mongolia and continue serving in pastoral ministry, teaching roles, and pastoral development through training and equipping pastors and leaders, especially in studying, teaching, and preaching the Scriptures.
Christianity in Mongolia is only 33 years old. There were no Christians up until 1990, when communism collapsed. Today, the estimate of born-again Christians in Mongolia is around 60,000, about 2% of the total population of over three million. Therefore, Chinzo sees a vast need and much to be done for the Mongolian body of Christ to grow and mature in the faith, especially in sound doctrine and biblical literacy.
As one of the first generation of Mongolian believers who were saved at the young age of 12 through the labors of American missionaries in the nineties and also given and provided with such an opportunity to study at a seminary like DTS, Chinzo believes it is his duty and responsibility to further the Gospel of the Lord Jesus Christ not only in the land of Mongolia but also, among the Mongols that are spread around the globe. Chinzo loves his nation of Mongolia and firmly believes that as the Christian churches grow and mature, the society will be affected and changed as a byproduct of the Gospel-centered lives of the Christians.
If you would like to support the Jargalsaikhan's ministry with ARM Ministries please click here.